"Eco Art" as a Tool for Social Change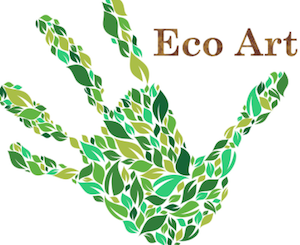 We will explore how some "eco-artists" are bringing permaculture awareness and solutions to a wider audience.
In this workshop we will review some ways in which eco-artists apply what we could think of as permaculture principals, in their artwork. Some eco-art actually demonstrates solutions to environmental problems, that look very much like permaculture interventions. Perhaps a fertile cross pollination is possible between these two "movements". Or at the very least it is beneficial for us to be aware of what eco-artists are up to!
This will be a straight ahead slideshow, with some discussion, not a hands-on workshop. It will help to grow our movement by bringing awareness about the work of other folks (artists) who are addressing similar environmental issues that permaculture addresses. Perhaps future collaborations could result.
Saturday, Oct 7| 11am| Yurt