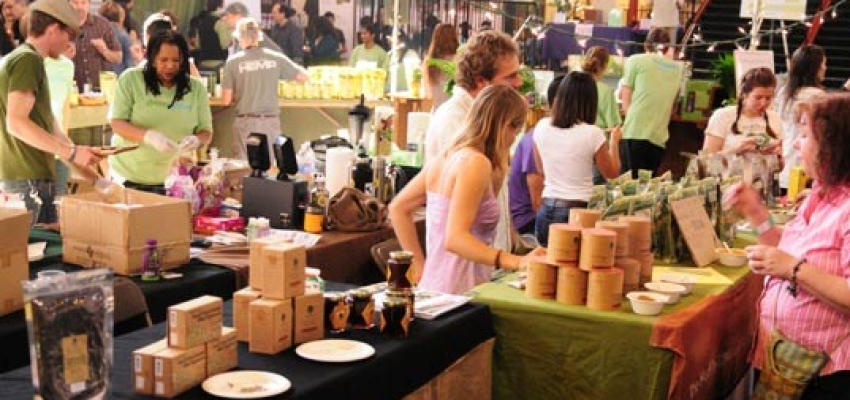 Thanks for your interest in being a Vendor for the 2016 Northern California Building Resilient Communities Convergence, September 14-18!
Important Vendor Dates:
June 1 – Vendor Applications Open
On-going– Notifications Delivered to Successful Applicants with Instructions
August 31 – Vendor Applications Close
August 31 – 5:00 pm PST – Final booth payments due
This year, The Building Resilient Communities Convergence is teaming up with the North American Permaculture Convergence. We are expecting a highly educational, vibrant and empowering event.
We welcome businesses, food and beverage vendors, non-profit organizations, holistic healers, and interactive artists/tradespeople whose products, skills, and mission are in alignment with Permaculture Ethics and the Community Resilience Movement.

Vendor Types and Rates:
Business Vendor: $375
Food/Beverage Vendors: $375
Non-Profit Vendor: $250
Village Heart Healers: $200

Massage, acupuncture, Reiki, etc.., located in the Village Commons

Interactive Artist/Trades People Vendors: $200

This is a new category and provides artisans/tradespeople a discounted admission to the event if they are dedicated to being highly interactive with convergence attendees. You would be offering demonstrations, hands-on activities, etc. Be sure to include a detailed account of your intent in the designated space on the application. Space is limited.
* We are asking for 10% of surplus sales beyond the registration fees above for Food, Holistic Healers, and Interactive Artist / Trade Vendors.
Vendor Booth Fee Includes:
10'x10′ space (easy-up tent, tables and chairs not included).
1 All Access Convergence Pass from as early as arriving on Tues, September 14 – Sunday, September 18, 2016.

Arrival on Thurs or Fri is also possible, depending on your needs and availability.

Up to 3 additional Convergence passes for people supporting your booth can be purchased for $245 per person in advance or during registration on-site.
Once the Vendor Manager approves your application, you will be given a link to complete your registration.
Food Vendors (Special Note):
Food vendors are required to complete and submit the Mendocino County Temporay Food Facility Application & Permit. Applications and fees must be post marked and sent (no later than Aug. 31st) directly to:
Environmental Health Division
860 N Bush St.
Ukiah, CA 95482
Thank you again for applying! We Value Your Contributions!

For any additional questions regarding vending at the Convergence email:
For more information email: Hillary Walton at: vendors@permacultureconvergence.com