The EARTH PEACE MANDALA Project
is a co-creative and sacred artform — an eco-community art project. It is the focal point for any community to gather, create, share and celebrate.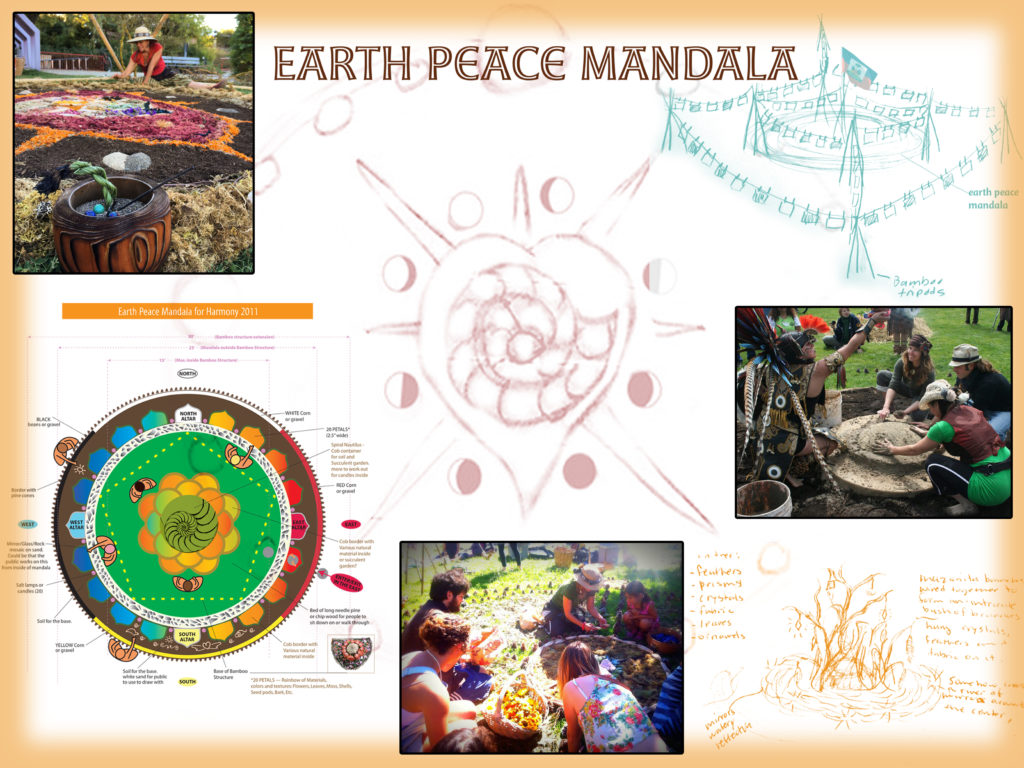 Veronica Ramirez is the mandala ritual artist who has lead these community altars at events, festivals, celebrations, rites of passages, rallies and more for the past 20 years. ​
The word Mandala (pronunciation mon- dah- lah) is sanskrit for:"circle".  A Mandala represents wholeness; a cosmic connection reminding us of our relation to infinity – body, mind and spirit. Mandalas have been used by many different cultures for healing and meditation purposes.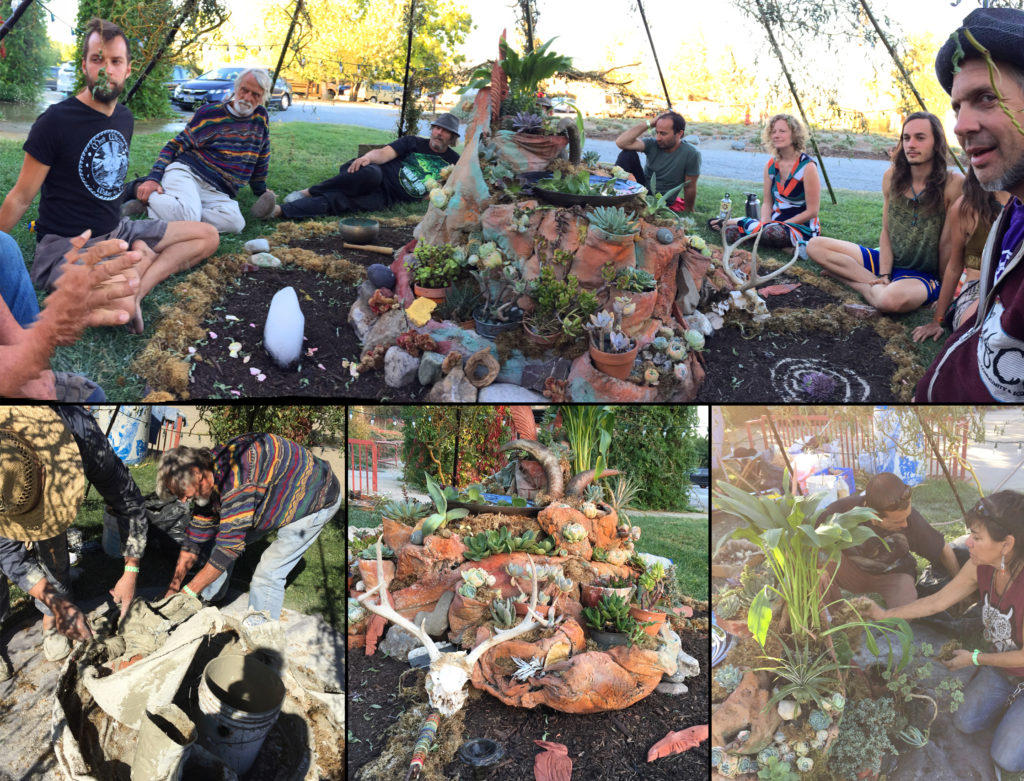 The circular form is put together with a variety of earth elements that are gathered locally; rocks, soil, sand, shells, water, feathers, sticks, pine cones, leaves, herbs, flowers, seeds and more of the same. Anyone can come and participate at any stage of the process which is co-created over the course of the 3 days at the convergence.
Your Participation is Needed.
Participation is what makes this co-creation alive and potent. The public is invited to either bring materials, if they know of the project in advance and/or they create using what is brought by myself and my team. The community is guided and encouraged to make designs and patterns within the circular template that is defined by rocks, pine cones, soil or other organic material.

Participants, adults and children, get immersed in a process by which cooperation and creativity unfold naturally into something cohesive and beautiful – a magical journey for the participants and those who observe its creation over the course of the weekend. All bring their unique selves and discover how essential it is to show up, be present in heart and spirit.
Whats the Purpose for these Community Creations?
Activate the creative spirit in each of us and feel the power of creating beauty
Experience how the creative spirit positively affects one self and others around us
Feel the synchronicity of collaboration, harmony and joy
Deepen and unlock our reverence toward nature and the natural world
Awaken to the oneness of the Universe – a connection and wholeness to all living things
A prayerful act of love, for peace for ourselves, our communities, and the planet.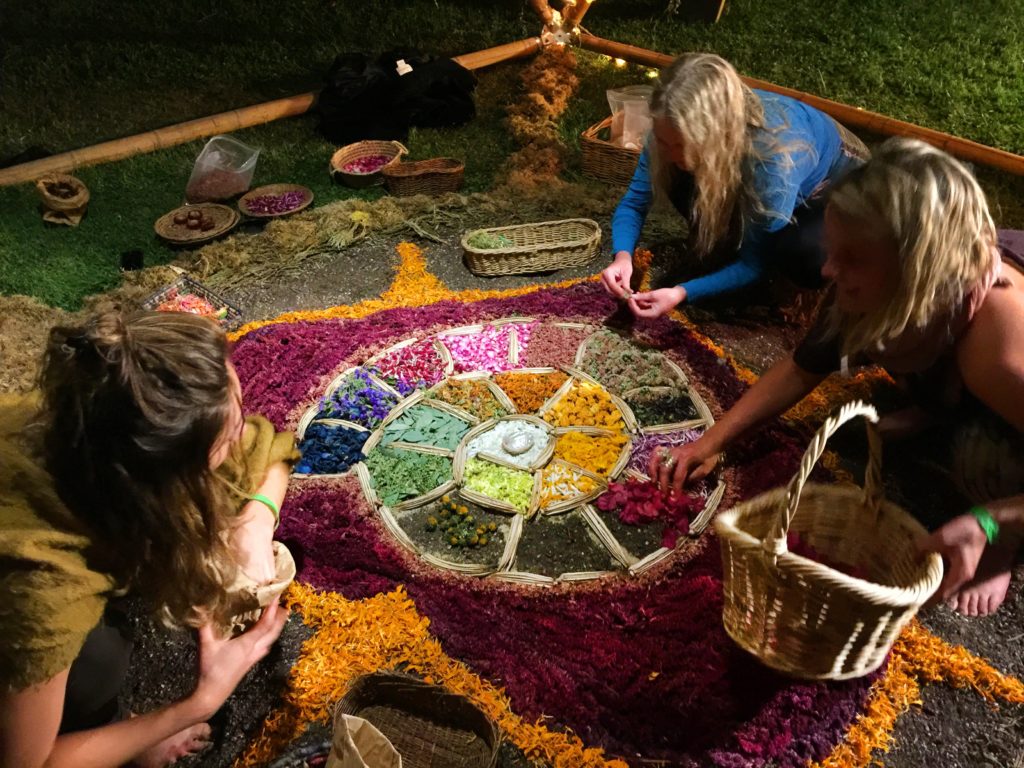 For the past 2 years, we (PLACE/EPM) have included a sacred space adjacent to the Earth Peace Mandala that allows for sharing among our native elders, youth, aunties and uncles to take place. Whether storytelling or skillshare, this is an Open Space invitation meant for our Indigenous attendees, presenters, participants, and guests to impart wisdom inside of an eco structure called the truncated Icosahedron with a beautiful hemp cover and carpets inside.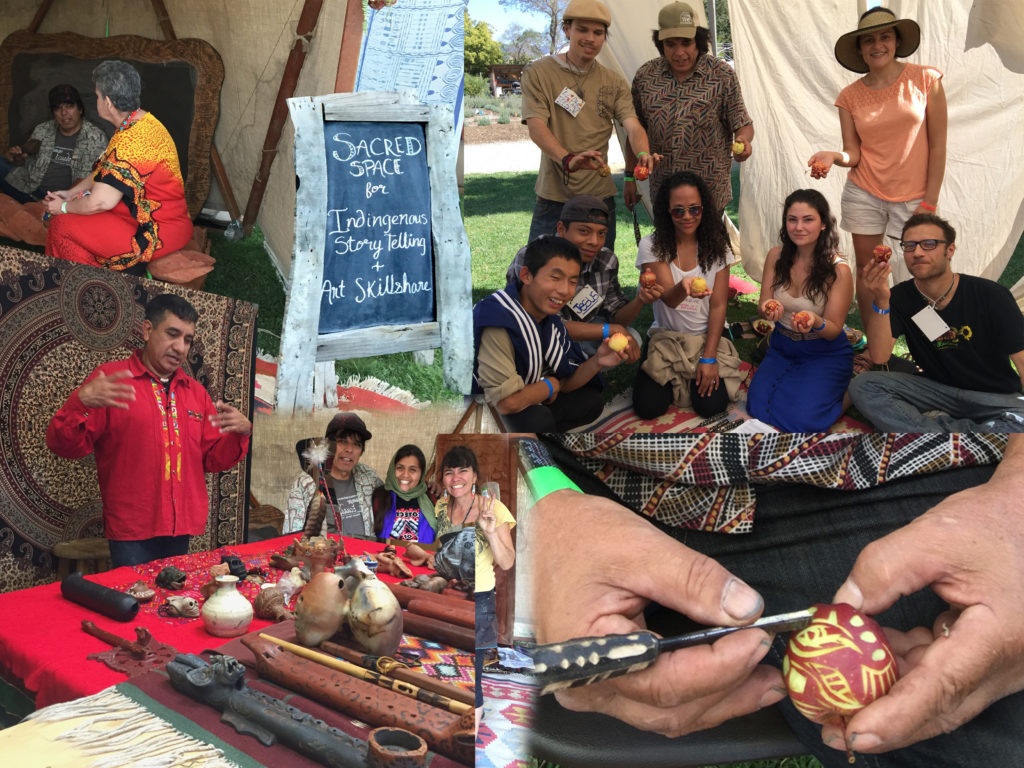 Demos: Tonu Shane Eagleton, world renowned Polynesian master wood carver,  lead a wood carving workshop in 2017 to youth from Rooted in Resilience.
Ernesto Hernandez Olmos, a Oaxacan multidisciplinary traditional artist to share stories on sacred instruments and the Jaguar Sanctuary center in 2018.
Community Clay started and located at PLACE for Sustainable Living in Oakland, CA has also been part of the Village. In collaboration with EPM, the public will be guided on a clay project that becomes incorporated into the mandala. This is just another example of co-creating that the project encourages and in fact is key to its potency of life. Justine Cady and Ian Bicket, Community Clay coordinators, will be helping to lead this with Veronica.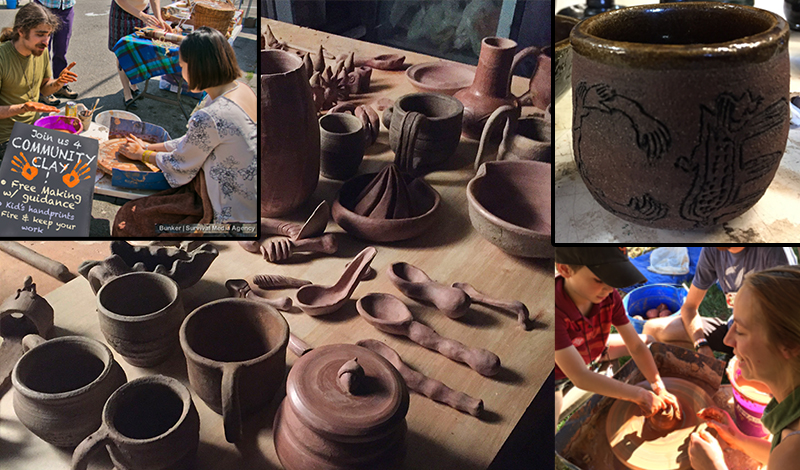 Every year there is a different theme, so If you wish to help gather items for this year's mandala, please contact Veronica Ramirez at veronica@aplaceforsustainableliving.org; please add: "Convergence EPM" in the subject line. I hope to post concept sketches, needs, and updates on my social media page (link below) and on the Convergence social media page closer to the date of the convergence.
Looking forward to co-creating with you!
To see more images from the past 20 years (1998-present) of these creations, see: EARTH PEACE MANDALA social media page.
We honor your privacy, and do not share your information. Safe unsubscribe.