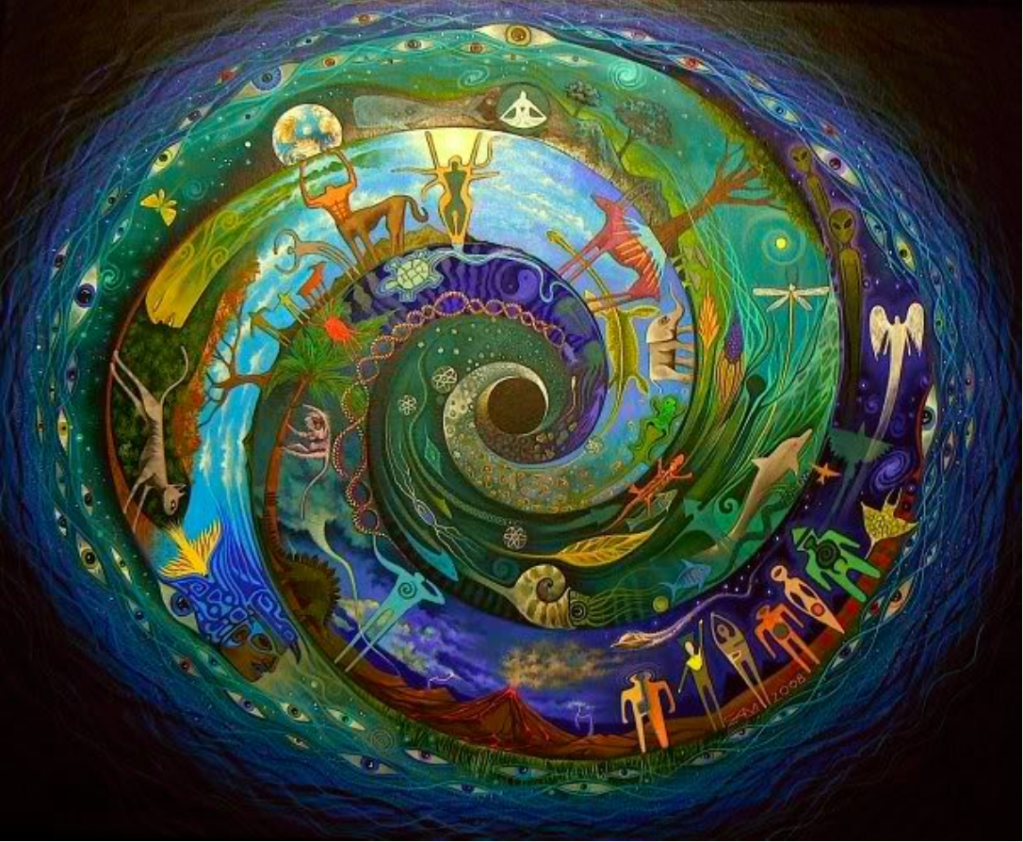 Join us in the Village Commons
Located at the Heart of the Convergence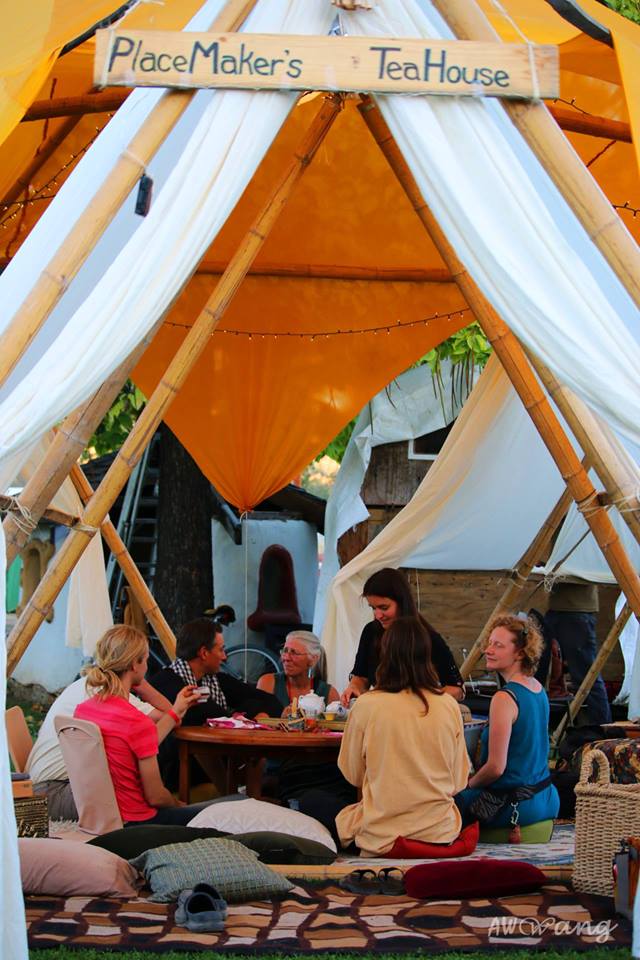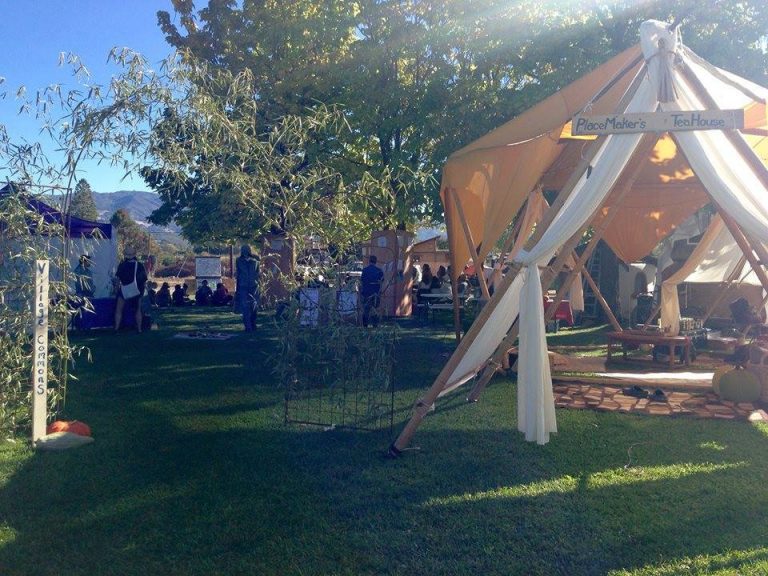 The Village Commons is our state of mind made explicit. It is our collective expression of the world we are co-creating. This year we've created places throughout the Solar Living Institute that invite your participation. From the zine/art making area in the Bioregional Hub, the ongoing Earth Peace Mandala, the Community kitchen, and Healing Arts Village to the PlaceMakers TeaHouse, next-door to the Free Exchange you will find many ways to build our collective vision.
The Community Kitchen will be accepting donations of food and supplies. Rugs and beautiful hangings are requested to beautify anywhere people are meeting. Flowers and greenery for use in creating the Earth Peace Mandala are welcome as are books and clothing for the free exchange.
The PlaceMaker's TeaHouse welcomes donations of herbs for tea. These requests are made in the generous spirit of the potluck. If you have something to share please bring it along. If you come empty handed please know that your mindful contribution to the life of our pop up village is more than enough. It is what makes this convergence a meaningful, impactful and inspiring event. We can't wait to meet new friends and welcome back old timers!
In The Village Commons You Can...
For the Free Exchange you are invited to bring...
In The Village Commons You Can...
Relax in one of our cozy chill zones
Browse through books in the community library
Check out locally made Eco-Groovy products & services
Re-energize in the Healing Sanctuary
Enjoy refreshments, food, snacks & beverages
Meet Convergence Speakers doing book signings
Engage in genuine community dialog around local & global concerns
Share Your Gifts!
For the Free Exchange you are invited to bring...
Seeds to clean communally for fun and education
Art Supplies and collage materials to expand creative expression
Art and Books and Clothing to stock the Mercantile Exchange
We honor your privacy, and do not share your information. Safe unsubscribe.