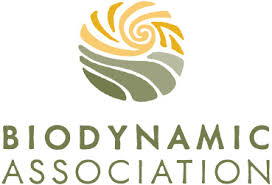 Rethinking Agriculture
The Biodynamic Association awakens and enlivens co-creative relationships between humans and the earth, transforming the practice and culture of agriculture to renew the vitality of the earth, the integrity of our food, and the health and wholeness of our communities.
Founded in 1938, the BDA is considered to be the oldest sustainable agriculture non-profit organization in North America, with more than 1200 member farmers, gardeners, entrepreneurs, and eaters across the continent.
Biodynamics was developed in the early 1920s by the Austrian philosopher and social reformer Rudolf Steiner. Steiner is considered one of the pioneers of the organic farming movement and biodynamics is considered by many to be the most advanced and holistic form of organic farming and gardening on the planet. Over the past years, biodynamic practitioners have played a key role in the renewal of agriculture—helping pioneer the early organic farming movement; inspiring the work of Silent Spring author Rachel Carson; piloting the first community supported agriculture (CSA) programs; and demonstrating how to bring health and flavor back into our food.