The Convergence is THE holistic WORKSHOP-FESTIVAL HYBRID of the West Coast; Featuring Our Juciest Program Yet — Yoga, Healing Arts, Ceremony, Goddess Moon Temple, Music, and Permaculture in an Open-Air Oasis of Sustainable Living!
The largest permaculture and resilience gathering in North America, we offer workshops, keynotes, and expert panels alongside incredible live music from national headliners, sustainably-sourced meals, yoga/movement classes, camping, sacred fire, green marketplace and much more.
Come GET ACTIVATED to Live in Greater Abundance and Harmony With Nature, and Find Community!
Full Convergence Passes Include Admission to these Day-long Pre-Convergence Workshops: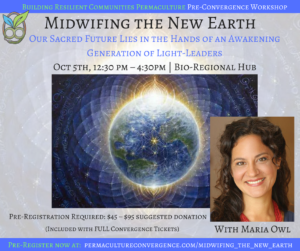 MIDWIFING THE NEW EARTH: Guiding you to awaken your most empowered Self
Have you ever felt like you are here to participate in something big and wondered what your purpose is? Do you long to be of service in a way that truly makes a difference? If we're going to birth a just, sacred and sustainable new culture on Earth, we must discover that we have the power to transform our self-doubt, fear, and confusion.
SOCIAL PERMACULTURE 1-Day Intensive With Starhawk,
Renowned Global Justice Activist, Award-Winning Author, Teacher, Speaker
Social permaculture looks at the people-care aspects of permaculture. All groups struggle with issues of power, conflicts, and decision-making. Collaborative groups may be healing, nurturing, and inspirational with the right tools! In this one-day intensive, you'll learn regenerative human interaction and explore answers to the question: How do we come together across barriers to create spaces that celebrate the full complexity of who we are?
100+ World-Renowned Activists, Solutionaries, and Visionaries Present World-Changing Solutions
A Few of Our 70+ Workshops
Aligning With Your Moon Cycle
Co-creative Community Art Circle
Contact Improv
Cultivating Physical Freedom
Collaboration: A Foundation for Change with NVC
Holistic Beekeeping
Rainwater Harvesting: Infiltration, Catchment, Distribution
Wildtending: Permaculture in Zone 4
Design thinking for Equitable Communities
Yoga and Interpersonal Resilience: Sustainability in Connection
Creating an Herbal Apothecary
Healing Sanctuary, Green
Vendors

, Sustainably-sourced Meals, FREE Childcare, Camping and More!
Fantastic Music, Performing Artists, Dancing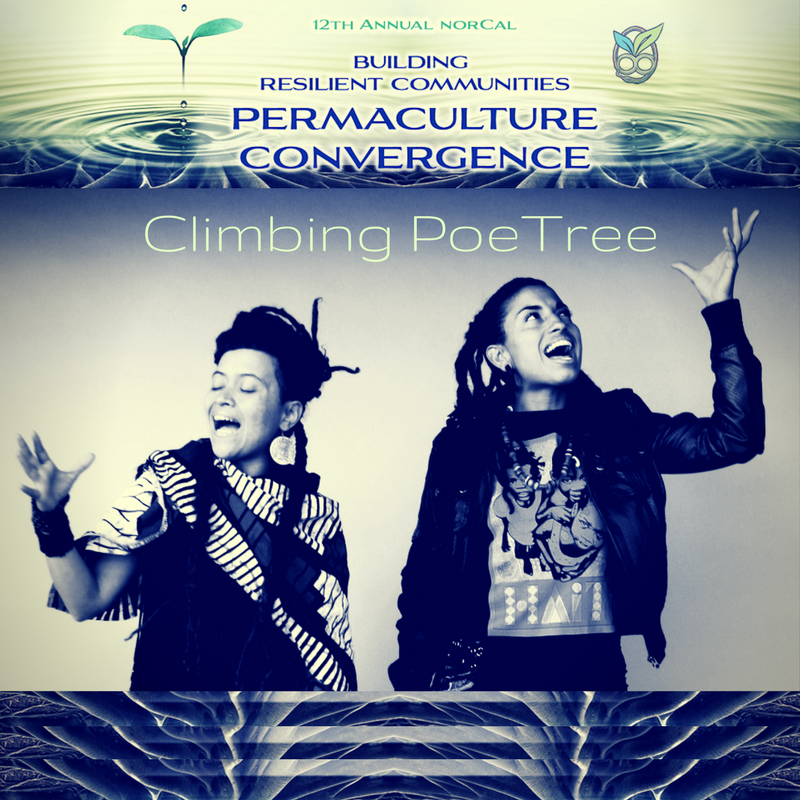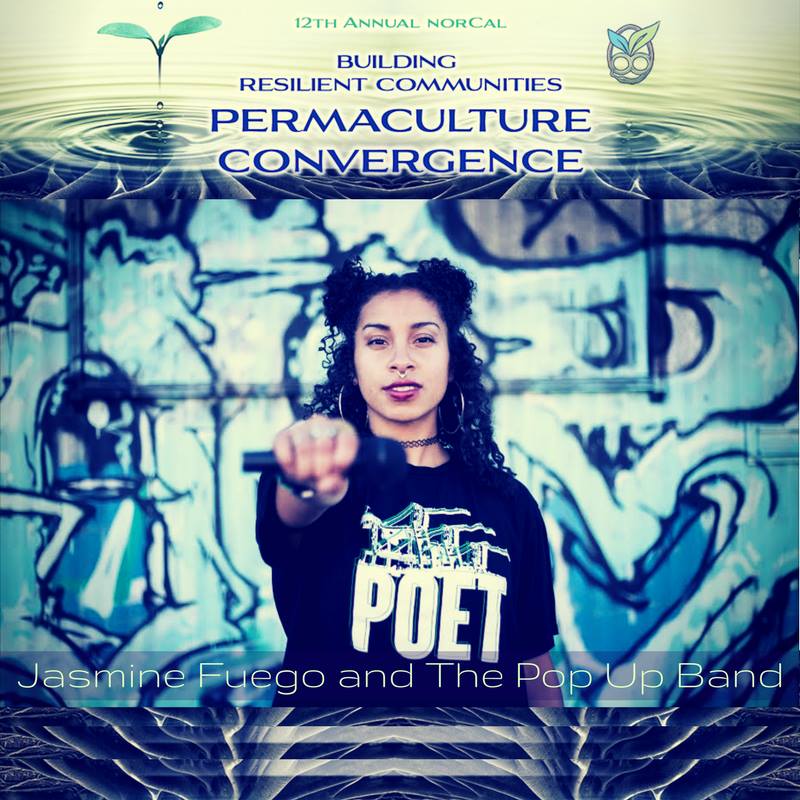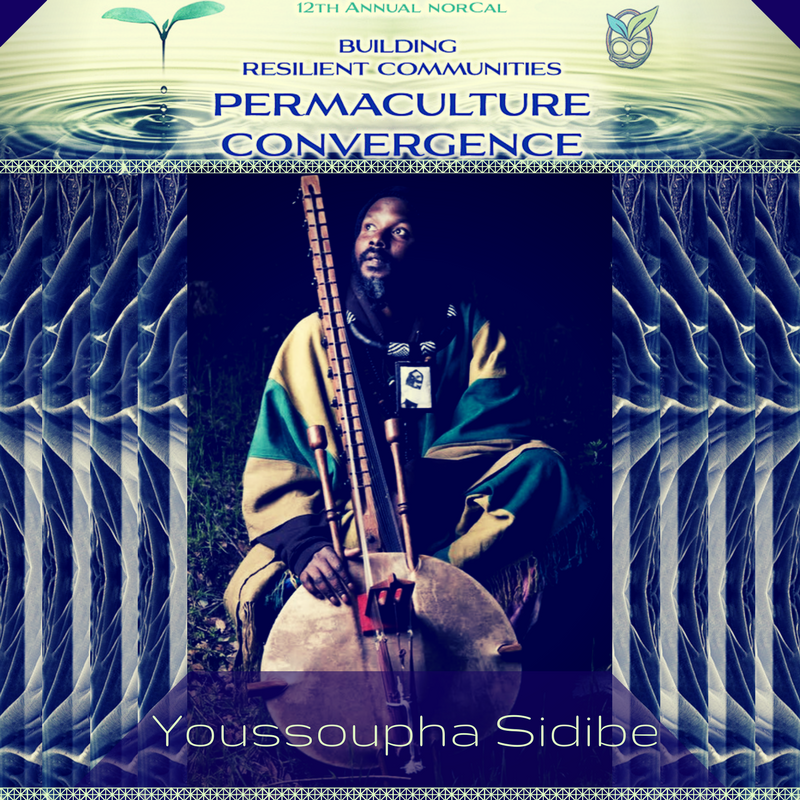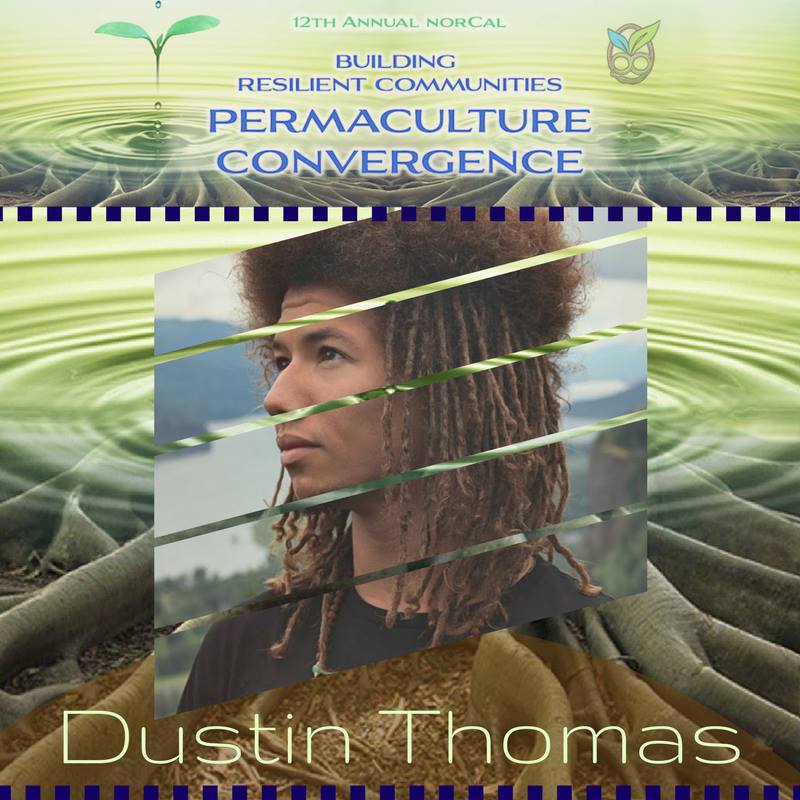 Youssoupha Sidibe
is a Grammy-nominated Senegalese West African kora (African harp) player with a rockin' reggae band. Youssoupha has performed at the world's most famous festivals with top artists.
Youssoupha's collaborated in the studio and on stage with Matisyahu Charles Neville (Tree of Life), Midnite (For All), Michael Franti (What I Be), India Arie, Bela Fleck and the Flecktones, Chris Berry Trio, and much more.
Diane Patterson
Folkgoddess sings the world awake with strong voice, rocking guitar, sweet ukulele, and revolutionary lyrics.
Diane's been performing at festivals and venues since 1989, her sincere spirit and wild heart joyfully plant seeds of love and light in every listener.
Climbing PoeTree
infuses our movements for justice with healing and imagination. Co-creators Alixa Garcia and Naima Penniman are committed to reframing the story through multi-voice spoken word, hip hop, world music, and multimedia theater that catalyzes their audiences to transform themselves and their communities.
Dustin Thomas
Big hair, big smiles, and a whole lot of love- Wild-hearted Dustin Thomas is making waves across oceans with his infectious blend of beat-box/soul-folk. Armed with his voice, a guitar, and universal anthems of love and war, Dustin is known worldwide for his captivating performances.
Dustin has built a unique grassroots following online and boasts over a half a million streams on his website alone. Dustin Thomas has shared the stage with the biggest names in conscious music including SOJA, Xavier Rudd, Trevor Hall, Rising Appalachia, and Nahko and Medicine for The People.
As an advocate for both social and environmental justice, his mission is to inspire consciousness about issues with his music that encourages all people to unite in peace, joy, and love.
Jasmine Fuego
Co-Founder of the Permaculture Action Network and Bay Area-based Performance Artist, Jasmine is an animated mover, shaker and cross-pollinator dedicated to bridging entertainment, education and ecology to bring about a new just and generative cultural narrative. Jasmine's eclectic music project has been called soul-pop and is deeply influenced by the blues, hip hop and jazz.
New Opportunities - Connections, Friends, Your Next Job: Experience The Village at a Beautiful Sustainable Living Demo Site
---
Venue - Solar Living Institute
You will love visiting this inspirational 12-acre renewable energy and demonstration site, complete with an eco-gift shop, one of northern California's largest grid-tied solar arrays and an edible garden. The Institute is located on Highway 101 in Hopland, CA, approximately 2 hours north of San Francisco. Established in 1998, the Solar Living Institute is a 501(c)(3) non-profit organization with a mission of "Promoting sustainable living through inspirational environmental education".
_______________________________________________________________
REGISTER NOW FOR DISCOUNTED TICKETS
It's not a Festival, It's not a Conference… It's the Convergence.