[image_frame align="left" height="300″ width="300″ prettyphoto="false"]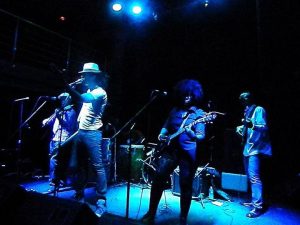 [/image_frame]
Namorados Da Lua – translated from Portuguese as "Moon Lovers" – is the newest Brazilian band to hit the Bay Area. The band unites Brazilian and North American musicians with a common love of creating positive music with a message.
NDL showcases a beautiful blend of diverse styles, incorporation musical influences from reggae, jazz, pop, rock and funk as well as Brazilian samba, forró, and Axe carnival music.
Their music brings unstoppable driving rhythms, fiery lyrical grooves, harmonious instrumentation and original funk that makes them irresistibly danceable for any audience.
2016 Convergence Performance: Saturday, September 17th | 11:30 PM – 12:30 AM | Main Stage