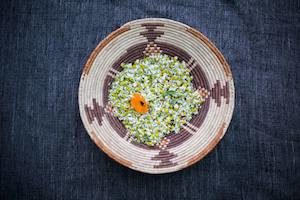 Learn how herbal medicine is bringing the power of healing into the hands of the people and building culture in diverse social movements around the world, and gain hands-on experience with new herbal allies in this workshop.
Herbal medicine brings the power of healing into the hands of the people. Come learn how people around the world, from the MST in Brazil, to activists on the streets of Oakland, to the guardians at Standing Rock, have been using herbal medicine to nourish, heal, and strengthen our social movements. Participants will gain a deeper appreciation of women's role in working with these plant allies, and of the historic, mythic and magical elements of folk herbalism. The facilitators will share introductions to some of our favorite herbs for healing and protection, as well as offer participants hands-on experiences building a relationship with these allies and making medicine.
We are three young permaculturists, farmers, activists, and herbal medicine students. We will weave stories from our diverse experiences with social movements around the world and empower participants to strengthen themselves and their communities using the powerful and accessible tools of herbal medicine. None of us are clinical herbalists but we have a passion for healing and would like to share an inspiring context to understand herbal medicine, and community-care, as a vital part of today's social movements. We will use an interactive format that allows for participants to share their experiences throughout, as well as a chance for all participants to connect to selected plant allies through short powerful plant meditations and a hands-on medicine making portion of the workshop.