Andre Luis Jaeger Soares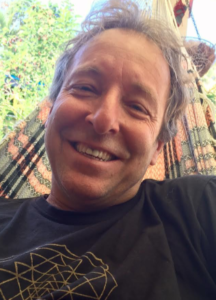 Andre is a Permaculture Designer/Teacher and natural builder. In 1994 Andre took his first PDC and internship with Bill Mollison in Australia. He is the founder of the Permaculture Institute of Central Queensland and NAG Permaculture Community Radio, in Yeppoon, Queensland. In 1997 Andre went back to his home country of Brazil to teach Permaculture and develop a demonstration centre.
After teaching continuous PDCs throughout the country, In 1999 he founded Ecocentro IPEC, in Central Brazil. A  Permaculture school and demonstration centre dedicated to form designers and demonstrate solutions for the common problems of society. Over the last 18 years Ecocentro Ipec has become the largest Permaculture demonstration centre in Latin America, with projects spanning the whole continent on housing, sanitation, water security and food production. In Portugal, Andre has directed the sustainable development of Boom Festival since 2006 where he first developed the biofilter toilet for events.