Community Choice Energy: A Pathway to Resilient, Energy-Secure Communities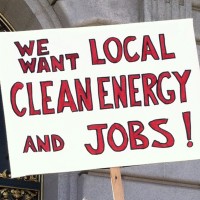 As the social, economic, and environmental impacts of climate change become more pronounced, Community Choice energy can be a powerful vehicle for democratizing energy, spurring local sustainable economic development, and building more resilient communities. This workshop will explore the relationship between local renewable energy and community empowerment.
This workshop will consist of a 20 minute slide presentation followed by group discussion. People will learn about Community Choice energy and the role it can play toward a just transition to a new economy. It is meant to grow the movement for community-based renewable energy development.
Learn more about: Al Weinrub