[image_frame align="left" height="300″ width="300″ prettyphoto="false"]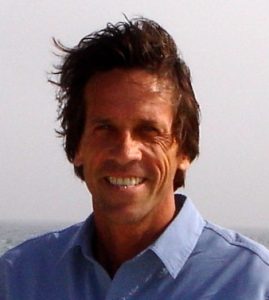 [/image_frame]
Dr. Lee Klinger is an independent scientist living in Big Sur, California. Since 2005 he has served as director of Sudden Oak Life, a movement aimed at using ecologically-based techniques to address the problem of oak mortality in California and elsewhere.
Dr. Klinger has over 30 years of academic experience in the environmental sciences and has held scholarly appointments at the National Center for Atmospheric Research, the University of Colorado, the University of Oxford, and the Chinese Academy of Sciences.
Dr. Klinger also serves Chairman of the Board of Teleosis Institute, a non-profit organization devoted to developing effective, sustainable health care provided by professionals who serve as environmental health stewards. He is also a Fellow of the Geological Society of London.

2016 Convergence Panel: Fire Panel 
2016 Convergence Workshop: Use of Fire Mimicry in Forest Restoration