Steven Saint Thomas & Trudy Thomas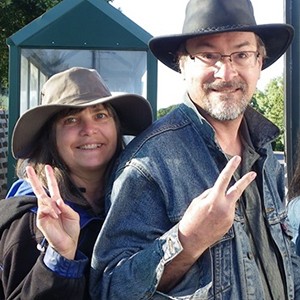 STEVEN SAINT THOMAS earned a bachelor's degree in Journalism from Northwestern University and has been writing articles for newspapers and magazines for the past 25 years. He has worked as an award-winning daily newspaper reporter in Colorado and editor of six community newspapers in San Diego. His freelance work has been carried by Reuters News and has appeared in more than 60 publications, including Time Magazine and the Denver Post.
TRUDY THOMAS holds a bachelor's degree in Writing from Perelandra College and worked at both weekly and daily newspapers over the past 15 years. She specializes in New Media, including videography, website management and social media.
2016 Convergence Workshop: Film: "Adventures in Permaculture: Transition West Coast"