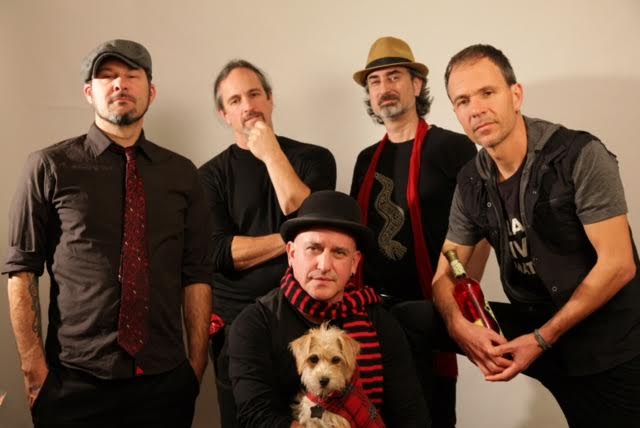 Los Nadies have created one of the freshest sounds to come out of the Bay Area's Latin music scene in a long time. Filling a vacuum in Northern California that their southern counterparts Ozomatli deliver so well in L.A., Los Nadies bring a keen mix of politics, poetry, street party and musicianship every time they step on to a stage. Their unique blend of rock, nueva trova, South American folklore and Afro-Latin rhythms follows and expands on the tradition of celebration and protest put forth by musicians like Silvio Rodríguez, Manu Chao, and Santana.
Front man Juán Cuba's vocals, along with José Vergelín's drums, and Francisco Ferrer's lead guitar, serve as the anchor for the band, having played together for over a decade in Bay Area Latin rock bands like Zudaka and Santero. Multitalented percussionist Garsha Shavankhani brings an array of Afro-Peruvian, Afro-Cuban and Flamenco experience into the band's cache of rhythmic arsenal. Along with Cuba, guitarist Mateo Nube composes the band's lyrics and shares in vocal duties. Bassist Marco Bianchi is the newest addition to the Los nadies family.
Los nadies take their name from a poem/essay by Uruguayan historian Eduardo Galeano decrying the invisibility cast upon the millions of dispossessed people around the world.
2017 Convergence Performance: Friday, Oct 6th | 11:00 pm – 12:00 AM | Main Stage
2017 Convergence Panel: Artists in Action
Save