Relating Yoga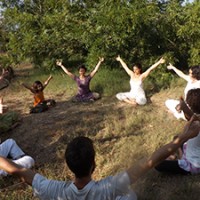 How can yogic practices help cultivate and empower awareness, congruence, intuition and communication?
Relating Yoga is a nourishing synthesis of self care, self expression, and embodied listening. Facilitated sharing with other people interwoven with yogic practices. This is not a standard yoga class!
Enliven your body, mind, and spirit – in community!