Zone Zero and Sustainable Relating: Permaculture Counseling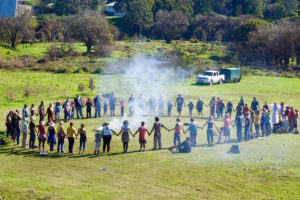 Zone Zero is all about relationships. How can we relate across differences that takes the principles of permaculture to heart with the people closest to us? Through interactive engagement, we'll be experimenting with the principles of permaculture to get closer and live our ideals through active compassion and engaged curiosity. Topics include allyship, integrate rather than segregate, presence as an onsite resource, and creative leadership.
Let's get creative as we engage with one another and value our diversity in zone zero!
Friday Oct 6| 2pm| MEDITERRANEAN GARDEN