Delicious Nourishing Foods
SCROLL FOR MENU
The Convergence is honored and delighted to welcome Lydia's Organic Kitchen to our family of vendors this year. Please peruse the menu and come prepared to enjoy this delicious cuisine.
LYDIA'S ORGANIC KITCHEN MENU
Burgers are made from millet, sesame, sunflower seeds, vegetables & herbs served on Buckwheat Blinis (our homemade gluten-free bread).
Super Burger:  w/ cashew "cheez", avocado, lettuce, tomato, marinated cucumber, sesame & green goddess sauce. 
Baked Fries: w/ Herbs de Provence, Himalayan Salt, and Homemade Ketchup.
'Cheezy' Baked Fries: w/ Baked fries w/ Cashew Cheez. 
Burrito: black beans, fresh greens, avocado, salsa, cashew 'cheez', brown rice, and chili sauce. 
Hummus Wrap: Cooked vegetable hummus, tomatoes, cucumber, Kalamata olives, dill sauce, mixed greens wrapped in gluten-free flat-bread. 
Coconut Curry Bowl: mild & flavorful vegetable curry & basmati brown rice. 
Coconut Curry Plate: w/ mixed green salad & gluten-free flatbread. 
California Crêpe: Spring Mix, avocado, salsa & Green Goddess Sauce. 
Lydia's Favorite: Kale & Purple Goddess Salads, avocado & Green Goddess Sauce. 
Strawberry Banana 'Kreem' Crêpe:  w/ fresh bananas, fresh strawberries, & cashew 'Kreem', w/ chocolate & strawberry sauce. 
Raw Alkalizing Green Soup: a refreshing gazpacho blend of greens, a top seller! 
Salad Trio: 

Raw Curry, Kale & Purple Goddess Salad. 

Super Salad: a green salad with carrots, red cabbage & sprouts & balsamic dressing. 
Chia Pudding: with coconut "melk" fruit. 
Homemade Granola: with coconut "melk" fruit. 
Breakfast Bowl: Lovin' Burger Bites, Potatoes, black beans, Cashew Cheez, Avocado, Salsa, and homemade ketchup. 
(12oz/16oz/20oz) Beverages
non-pasteurized, not bottled, made w/fresh juices & fruit
Ginger Tumeric Lemonade: filtered water, lemon juice, ginger, and dates.  
Fresh Mint Lemonade:  filtered water, lemon juice, fresh mint, and blue agave nectar. 
Strawberry lemonade:  filtered water, lemon juice, fresh strawberries, and blue agave nectar. 
Hot or Cold Herbal Chai:  non-caffeinated w/ rooibos, homemade coconut 'melk', and coconut sugar. 
Mate Latte:  yerba mate , homemade coconut 'melk', and coconut sugar. 
Golden Melk: Ayyurvedic herbs, tumeric,homemade coconut 'melk', and coconut sugar. 
Hot Chocolate: cacao,homemade coconut 'melk', and coconut sugar. 
Chlorophyll Boost: fresh pressed greens, kale, apples, celery, and lemon. 
Green  Smoothie: fresh-squeezed orange juice, bananas, and berries &  Lydia's Green Power. 
Raw Power Shake: coconut 'melk', blue agave nectar, vanilla, figs, blueberries, cacao nibs, maca,  & our green super food mix. 
Watermelon Slushy: Fresh blended with ice. 
Raw Chocolates Volcanoes: Mint or Raspberry Chocolates. 

Green Power Balls: sprouted seeds & nuts w/ our super food mix. 
Super Nuggets: w/ Pomegranate, Acai, Maca, and Cacao. 
Chocolate Macaroons  
Raw strawberry Fruit Pie: w/ nut & date crust. 
Raw Brownies: w/ figs, hemp seeds, & maca. 
Carrot cake: w/ cashew frosting- brown rice flour. 
Baked Zucchini Chocolate-Chip Cookies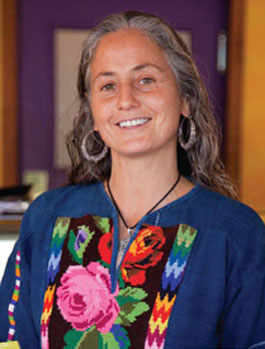 Our Mission
Is to help the planet and the next seven generations flourish by making nourishing vegan, organic, raw, cooked and gluten-free foods that cultivate a healthy and joyful life for all. Each day we strive to create environments of nourishment and community by supporting local farms, health food education and community outreach. Ultimately we want our food to become accessible to everyone on Earth.
Lydia's Organics Values
PROTECT the planet, people and animals
RESPECT the interdependence of human, animal, plant, soil, and global life
PROMOTE a future emphasizing ecological sustainability
CONTRIBUTE positively to our communities and our world
INFLUENCE positive choices by people and other businesses
ENABLE healthy human livelihood through cooperation, education, and community
Lydia's Organics Sustainable Business Practices
We take utmost care for the preservation of the living vitality and nutrition of ingredients
We create convenient alternatives to commonly available commercial snacks
We support organic farmers and disallow GMO's, refined sugars, and hydrogenated oils
We believe in fostering trust with all stakeholders, from suppliers to retailers to customers
We mitigate our environmental impact in production, packaging and operations
We market the most nutritious and holistically wholesome food as possible
Loving foods for the body, mind and soul!
With over 30 years of wholesome culinary practice, Lydia Kindheart carefully crafts nutritive, handmade recipes. Lydia's small batch artisanal creations, using sprouted seeds and nuts, and low temperature dehydration, provides you and your family with truly nutritious and holistically wholesome food.
Come say, "Hi!" to Lydia at her mini-market in beautiful Sonoma County, have Lydia and her staff cater your next small or massive event, and enjoy Lydia's Cuisine at your favorite West Coast Festivals!
Manufactured with Love in Petaluma, California by LydiasFoods.com
We honor your privacy, and do not share your information. Safe unsubscribe.