*M*A*S*H*H*

Medicine For All Seeking Health and Healing!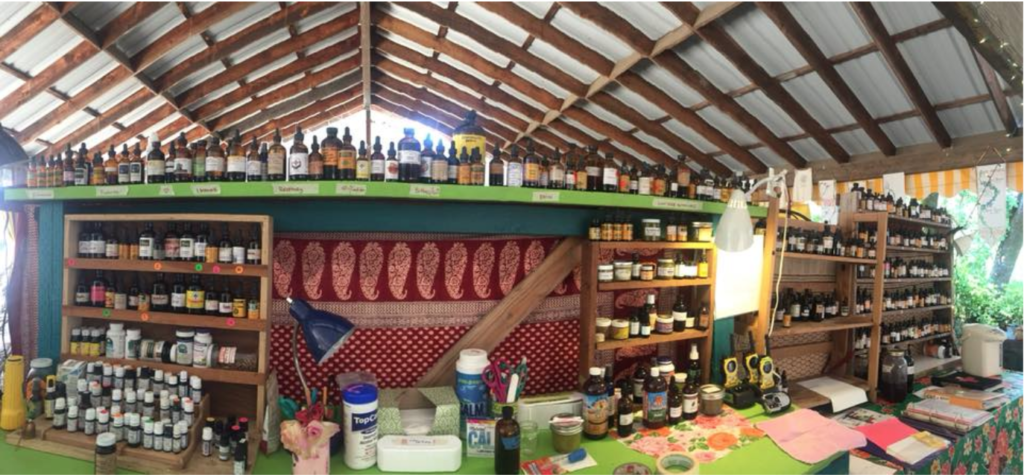 Herbal Medicine For Resilience
Envisioning a world where sustainable, affordable, holistic health care is accessible to all, MASHH (Medicine For All Seeking Health and Healing) is thrilled to be providing herbal first aid, electrolytes, and on call for emergencies at Northern CA Permaculture Convergence.
Our apothecary will be supplied with an assortment of tincture and glycerite formulas, essential oils, hydrosols, electrolyte & herbal teas to address maladies that we typically see at outdoor gatherings such as: dehydration, headaches, digestive upset, sore/dry throats, common cold & flu, over-exertion, female reproductive discomfort, minor gut issues, sleep difficulties. Herbal medicine is at the root of our great healing traditions, is still the most widely used system of medicine in the world today, and can work in conjunction with other health care modalities to promote an integrated and complementary health care.
A Wellness tip brought to you by MASHH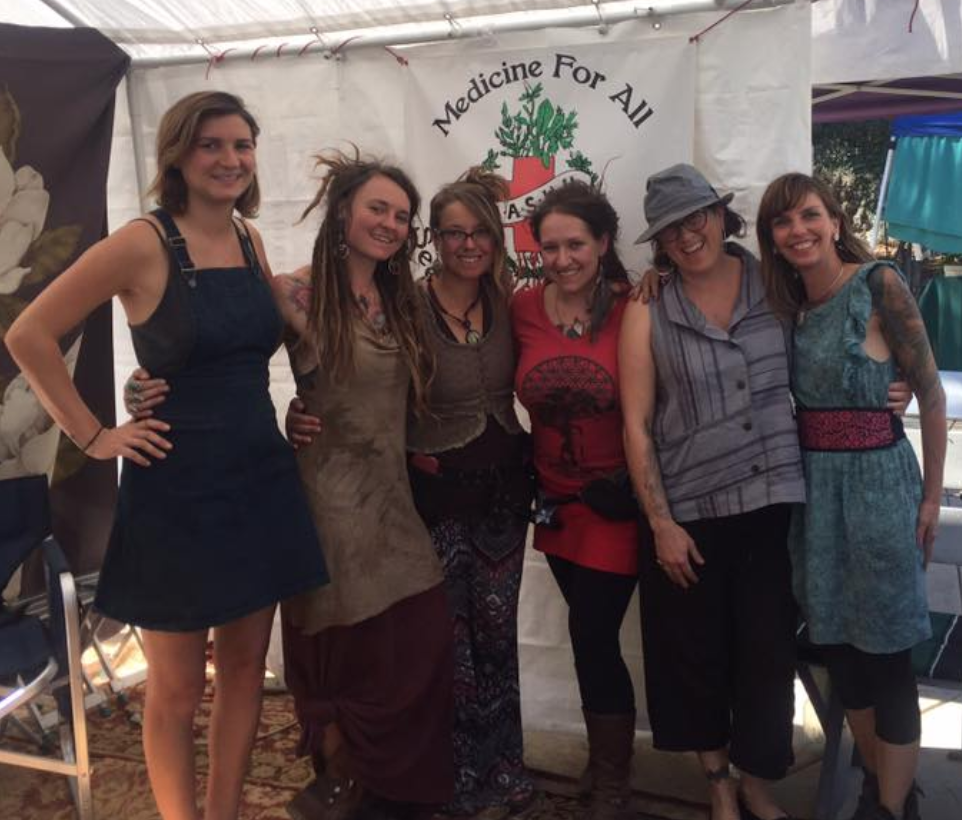 MASHH will be maintaining a steady supply of our custom herbal electrolytes blend to keep event participants hydrated and running optimally. A quick squirt of approximately one ounce of this solution in your quart or liter-sized water bottle will provide the mineral replacement needed to prevent dehydration in hot or smoky conditions.
Our body needs the minerals calcium, potassium, sodium and magnesium to conduct normal biochemical functions. Restoring and maintaining our mineral balance goes a long way towards preventing dehydration and feeling our best at outdoor events.
Our registered clinical herbalists will be providing free mini herbal consultations as well as longer consultations (50 minutes) including an optional custom-made formula based on a sliding scale.
Herbal Classes and Herbal Salons
Keep an eye out on our marquee in front of our tent for additional classes and times to talk about anything herbal.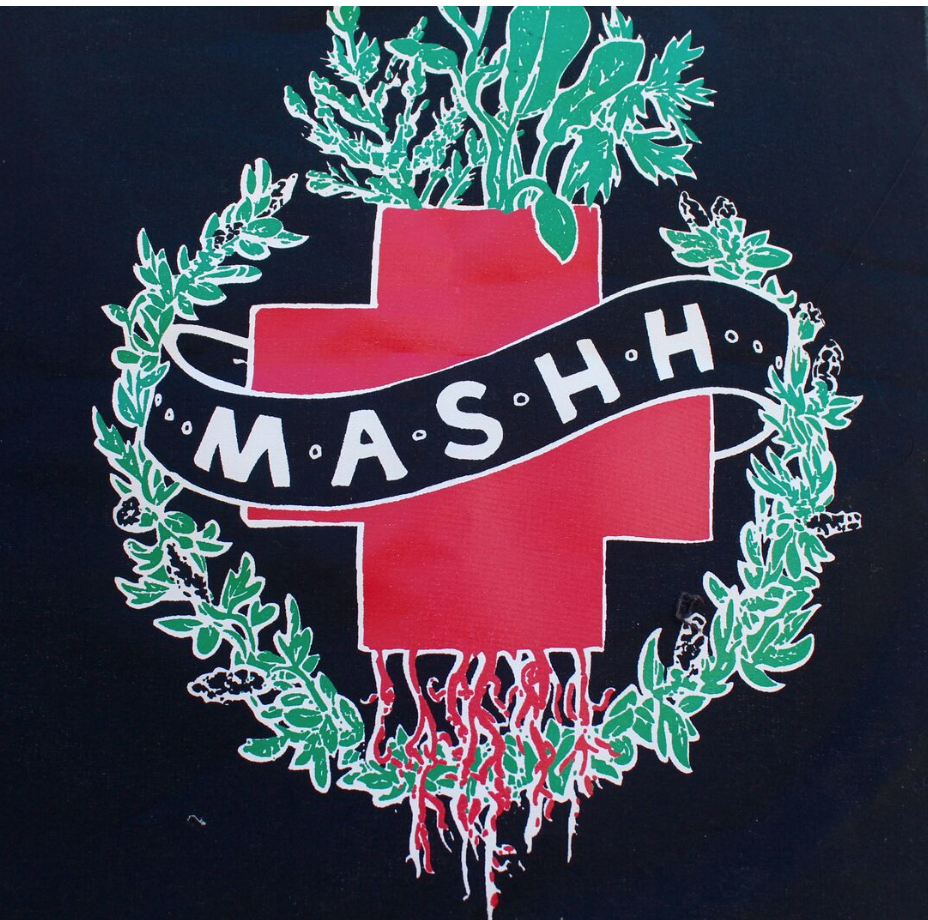 MASHH is a not-for-profit all volunteer-run, mobile, off-grid, front-line first aid and wellness clinic + education that supports large outdoor gatherings and resistance campaigns. We support groups and organizations of all shapes and sizes and those who don't have access to regular medical care. We are a Pacific Northwest-based collective of Professional Clinical Herbalists, Holistic Health Practitioners, Street and Forest Medics who are experts who specialize in herbal first aid, education and wellness.
Our focus since 1994 has been supporting grassroots and direct action movements for social and environmental justice. Our flagship accomplishment was administering the base clinic during the "Seattle ShutDown"/WTO protests in 1999 and running as street medics at anti-globalization mobilizations for years thereafter. We were involved with grounding and manifesting what became the Common Ground Clinic in New Orleans after Hurricane Katrina. Now we volunteer our skills and help get medical supplies and clinical support to a variety of off-grid events such as nonprofit gatherings of herbalists, ancestral arts gatherings, forest defense campaigns, native lands rights actions, and base clinics at social justice movements in metropolitan areas.
HOW TO STAY HEALTHY AND
MAINTAIN RESILIENCY AT THIS EVENT
Wash your hands! With soap and water! Frequently and often!

Stay hydrated

Bring your own cups and water bottles and drink frequently throughout the day and into the night.

Add a squirt of our custom electrolyte blend to your water bottle.

Employ protection against the sun:  Sunscreen! Hats! Light colored clothes; long sleeve shirts!
We honor your privacy, and do not share your information. Safe unsubscribe.