Music As Medicine In Our Time
with Lydia Violet & Amikaeyla Gaston
Full Day Immersion Workshop
(tickets sold separately)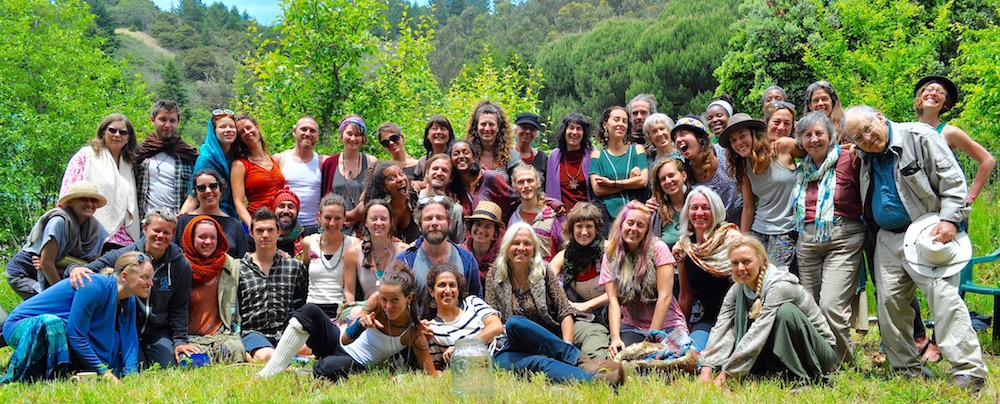 Full Day Immersion Workshop
Music As Medicine is collaborating with the Permaculture Convergence to offer this full day workshop with renowned artists Amikaeyla Gaston and Lydia Violet, facilitating group work filled with music meant to inspire resiliency in the spirit and a fire in the heart. 
In this workshop we will explore our capacities to strengthen through community singing and engaging the histories of music born from social movements across the world. Singing in a council of friends is one of the most healthful, encouraging, invigorating, and nourishing things that we know. Hearts opened by grief and celebration want to sing their songs of longing, despair, belonging, reckoning, valiant warrior-ship, and gentle loving kindness. It's our birthright (and a deep need of today's world) to engage in this culture-creation together.
Lydia will also offer teachings and an exercise from Joanna Macy's Work That Reconnects (WTR). This dynamic, interactive body of work was developed by Macy in response to activist burnout, born from her scholarship in systems theory, deep ecology, and Buddhism as well as 50+ years of international activism. Together we'll learn tools, meditations, and concepts (deeply steeped in music making) that we can rest into and organize with, in our desires to be effective allies to both planet and people.
About Lydia Violet Harutoonian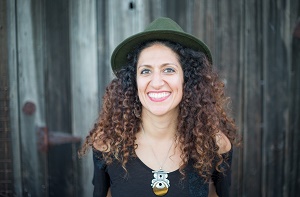 Lydia Violet is an accomplished Iranian-American multi-instrumentalist weaving together Southern blues, American roots, and Iranian folk music traditions. In her live band she combines fiddle, banjo, and luscious 3-part harmonies to offer a soul-folk revival experience creating a new wave of protest music. Her weaving of West African percussion, clawhammer banjo, and gospel-inspired vocal parts take her audiences deep into the cave of roots music wonders. More music at www.lydiafiddle.com 
Lydia has also studied closely with deep ecology elder and Buddhist scholar Joanna Macy for the past 9 years, learning how we can metabolize our pain for the world into energy for resilience, action, and community. She runs The Music As Medicine Project, a non-profit dedicated to creating access to music and music education as tools for cultivating resilient cultures in our communities.
Learn more at www.musicasmedicineproject.org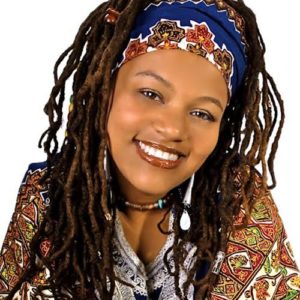 Proclaimed as one of the "purest contemporary voices…" by National Public Radio, powerhouse Amikaeyla Proudfoot Gaston embraces the best of many types of music. Her sultry sound, as described by MTV, is "like listening to a velvet waterfall", and her soulful, roots jazz flavor captures the listener with dynamic passion & enchanting sincerity. She has received national attention winning a multitude of music awards, including Best Jazz Vocalist, Best Urban Contemporary Vocalist, Best World Music Vocalist, and Best Debut Artist, and was named Washington D.C.'s best Female Composer in 2006, 2008 and again in 2011 for excellence in original composition. She has performed, recorded with, and travelled the world touring with many award winning artists such as Take 6, Sweet Honey In The Rock, Baba Olatunji, Mickey Hart, Pete Seeger, Esperanza Spalding, and Shiela E, and was invited to perform at the Inaugural Festival of Sacred Chanting and Singing for the commemoration of the Golden Buddha at the request and invitation of His Holiness the Dalai Lama. She is the founder of ICAHSI, The International Cultural Arts & Healing Sciences Institute, a non-profit organization which works in collaboration & partnerships with government, health, & non-profit environmental and social justice organizations to bring together artists and healers of all forms and from all specialties to promote healing and wellness through the arts & activism.
We honor your privacy, and do not share your information. Safe unsubscribe.