[image_frame align="left" height="300″ width="300″ prettyphoto="false"]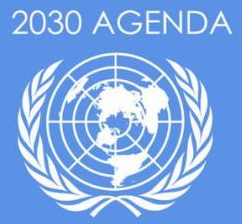 [/image_frame]
In September, 2015, the U.S. joined 192 other UN member nations in adopting the 2030 Agenda for Sustainable Development, composed of 17 Sustainable Development Goals (SDGs), starting with the goal of ending poverty and hunger. The US government has done nothing to promote and implement this agenda and is undermining the ability of communities to attain these fundamental human rights, instead prioritizing unsafe fossil fuels over the health and welfare of our communities, nation and planet.
NEJA (National Equal Justice Association) supports low-income and minority communities fighting for equal justice and environmental policies to stop the degradation and ruination of their lives, livelihoods and neighborhoods. We know it is going to take communities organizing to create the political will to ensure access to equal and environmental justice and for policies to reverse the growing danger of global warming. NEJA works closely with community-based self-help organizations of low income workers addressing economic justice, as well as with other organizations addressing the pressing problems of climate change. Through this we can collectively demand that our state and national governments change their current policies and programs to fully implemental the SDGs.
The NEJA workshop will speak to increasing the impact of grassroots leadership and their organizations in the United States for the 2030 Agenda for Sustainable Development endorsed by 193 members nations of the UN through NEJA's work and support for community-based organizing, community education programs, publications and renewable energy installation.
Presented By: Gail Williamson