[image_frame align="left" height="300″ width="300″ prettyphoto="false"]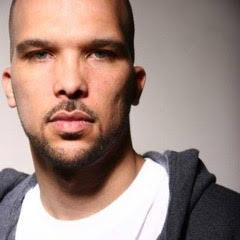 [/image_frame]
Matthew Anthony Stephens was born in Beverly on Chicago's South Side. While the Windy City has not typically been the first place one would think of with regards to permaculture and urban sustainability, up until now, anyway, Matthew is doing his part to change that. As founder of the Earth Reforestation Project, Permaculture America, and Permaculture Chicago, Matthew has done forums for students at his alma mater, Whitney M. Young Magnet High School, and conducted after school mentoring programs about sustainability, design, and permaculture. Here he has been able to effectively put into practice his seven years of teambuilding, along with his study of urban food deserts and the nutritional dilemmas in urban environments that ensue from such designations.
Today, in addition to his work as a local community organizer in Chicago's historic Hyde Park neighborhood on the city's South Side, Matthew works with the Unitarian Universalist Church on garden maintenance and design consultation where he counts to his credit putting in a low-maintenance shade garden with swales. This fits right in with his study of passive solar architecture—a passion since 1987—and his practice of indoor gardening since 2011. He's the proud archivist of the work of Lee Porter Butler, creator of the double envelope passive solar house design, and America's pioneering passive solar architect of the 70's, 80's, and 90's last century.
Placing exclusivity on the importance of neighborhood living, Matthew travels only by foot or bicycle and does not take public transit out of protest for safety and environmental conditions, concerns, and service quality. He has boycotted AT&T and Comcast since 2011 and Big Oil since 2010.
Matthew Stephens is one of the founders and the designer of Hales Franciscan Food Forest, Chicago's First Urban Food Forest in 2014.
2016 Convergence Workshop: Community Organizing for Urban Permaculture