[image_frame align="left" height="300″ width="300″ prettyphoto="false"]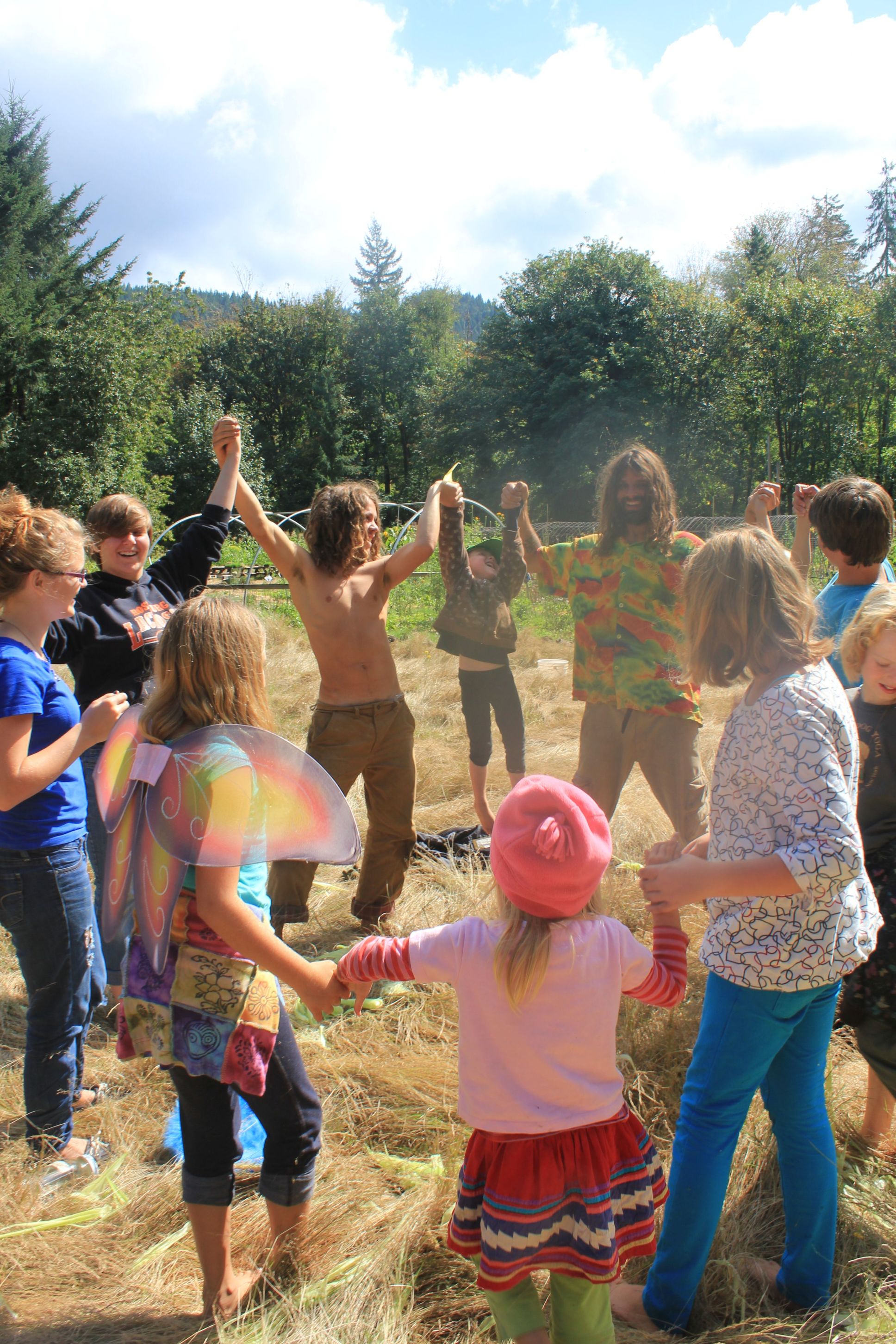 [/image_frame]
Wildflower Seed Balls: Creating wildflower seed balls with Circle of Children is a fun, interactive, and educational experience for children of all ages! Children will be invited to come together in a circle and get their hands in the earth as they roll up marble-sized seed balls made of wildflower seeds, compost, clay and water. This activity encourages children to be good stewards of the earth and instills in the hearts and minds of many that we are empowered to change the world through creative and collective action. Just think, together we could reestablish a healthy population of honeybees throughout the west coast, by engaging thousands of children in a movement to plant native wildflowers!
Art Murals: Children of all ages are invited to come paint a collective art mural with Circle of Children! They will be providing the paint, paint brushes, and a large canvas with a design ready to be filled in with all of the colors of the rainbow. This is a wonderful opportunity for children to express themselves creatively!
This youth empowerment workshop invites young people to explore their inherent gifts and how they can develop them to become active leaders for positive change within themselves, their community, and the world at large. It provides an opportunity for youth to come together with open hearts in circle, while encouraging deep listening, heartfelt communication, and sharing of our inner wisdom. This workshop is facilitated by Blackhorse Shasta, youth mentor and founder of the nonprofit organization called Circle of Children.
Presented By: Blackhorse Shasta